Page 2 of 2 •
1, 2
"Right," Kei said answering the man,"I'll handle them and all of you gather together. Once they are gone we can move out and find somewhere to go."
The smell of blood filled Kei's nose again as he was unsure who to attack first. This time there were six guards and he needed to eliminate them as soon as possible. Considering they were already hurt by their fleshing burning alive he needed to end it quickly.
Kei dove at two of the men and knocked them both to the floor crushing their throats like the guard from earlier down in this unusual facility they found themselves in. That left four guards that seemed to be willing to fight even if something was happening to them.
More weapons seemed to be on them and a blade was flashed at Kei's waist. Somehow seeing this blade sent a chill through Kei and anger began to take over him. A deep roar came from his chest as he pinned both men into the corner strangling them by their necks with his two hands. With his foot he kicked out the small blade bringing to both there throats and slashing them open.
Kei moved after another guard charging at him with fast speeds; his hands felt weird again and it almost looked as if his hands were some sort of claw. What was this tattoo doing to him; he tried to ignore it but, the power it gave him has him slashing all over the man's body. The man yelled in pain as his body fell limp.
As Kei approached the final guard in the room the guard was shaking and running away from Kei. The man was so scared of Kei he took out a pistol and began  to shoot at Kei. Kei tried to run as the man continued to shoot at him. Again his leg was graced with a bullet like before and almost ironically shooting him in the same spot. Kei almost fell from another shot but, came forward knocking the gun out of the guards hand. He quickly picked up the gun and began to fire bullets into the man. Round after round Kei shot into the man before the gun finally clicked letting Kei know that there were no more bullets left in the gun.
As pain set in Kei could smell the blood all around the room and once again his body was filled with sickness. Everything that landed him in prison was happening again and Kei's mind began to spin.
"what...is...happening to me," he said rubbing his temple.
Sight and sound almost seemed unrealistic but he knew he had to keep along if they were gonna make it out of here. He could see concern in everyone's eyes and tried to keep his composure.
"Let's go...we need to go now," he managed to say,"I need to lay down somewhere or I am gonna drop so let's get out of here as soon as possible please."
Jayne couldn't believe the things she was witnessed; Kei was murdering people in cold blood. Sure these people deserved it since they helped kidnap this group but, she could see that this was no normal killing spree. Kei's body was doing unusual things as he continued to kill those around him; it seemed that whatever was in that tattoo has woke something dark within him. She needed to get her mind off of that and she looked to those around her in hopes to find out how to get them out of here.
As she pushed through the open door she could now see that she was in a abandoned warehouse. She could hear sounds of water from the outside and the sounds of a city in the distance. As her eyes scoped the room she looked for any space to get them out of there. Every window was boarded up, and abandoned furniture and crates filled the room; how was she going to get them out of here?
"You can do this," she mumbled under her breath as she looked around the room.
On the top of the building it seemed like some of the windows were cracked and small shrubbery seemed to be taking over where a window once stood. She stared at the plant hoping she could draw from it like the ones from the downstairs of this building. As beads of sweat dripped down her head she could feel something surging in her arms again.
She soon found herself staring at the shrubbery as it began to take spiral symbol down from the ceiling it came from. As she turned her face to control the spiral of plants she saw a door that was completed boarded up. With all the strength she could muster up the plant acted as if it was a doorknocker sending the door flying open.
The city air began to flow through the building as she could here the sounds of the city not too far away and she could tell she was near the Chelsea Seaport or something very Manhattan-like. As she searched around and scanned how they could all escape she could see a small boat not too far away. She figured if she could get them aboard that they could make there way to Brooklyn and she could try and save everyone.
"Guys," she shouted,"Our ticket to freedom!"
Admin




Posts

: 11


Join date

: 2015-04-14



I trusted Kei to deal with the guards and as I ran past them with the girl over my shoulder I knew my trust had been...well placed. I heard screams of terror and violence as I could only imagine that man Kei shredding the wounded guards apart. His tattoo had given him some kind of demonic appendages and he wasted no time in putting them to use. I really hoped this tattoo on my arm wouldn't cause me to react in the same way, but I couldn't be sure. I made my way through the security door that the man had somehow disabled without a key, when suddenly vines exploded through the windows and I threw myself to the ground to avoid losing an eye as they ripped the door to the outside off its hinges. What the fuck was going on!? The girl murmured against my chest and I needed to focus, her safety was priority even though she had shown little concern for our well being. I hoisted her back up unceremoniously and ducked out through the door. The light blinded my eyes yet it was invigorating and as my vision adjusted I saw that we were by the water. Several vessels were docked and we could probably use those to escape.

"Everyone hurry to the docks!" I roared as I scrambled towards sanctuary.
Dizziness swept through me as I slowly opened my eyes to find myself staring at someone's backside. I mean, it was a really toned and muscular backside, so things could be a lot worse.
"Yay...I'm being kidnapped...again- again. When the fuck did I start this damsel shit?"

"You're safe for the moment," the deep voice assured me.

"Oh you're that hot guy, the one I didn't shoot, well you and the other guy, I have a hard time remembering everyone I shoot. Well I could have been kidnapped by someone a lot uglier, yay lucky me."

"You're not being kidnapped damn it! I'm getting you to the boat we're going to acquire some transportation."

"Mind if I run myself then?"

He placed me down gingerly on my feet and the muscles beneath his white polo shirt bunched up nicely. God I'd been away from the states for so long, they didn't make men like this back in Japan.

He refused to meet my eyes however, was he shy? Damn that was kind of a turn off, or was I not doing it for him? I mean I had my dad's side of the family when it came to my endowments, what was wrong with me?
I looked down at my- Oh.
My shirt had burned away to reveal this lovely alien tramp stamp I now harbored right over my tits.
Daddy was gonna love that.
"My my, quite a gentleman."
I thought all the good ones were gay.
But anyways, "I pick...that one!" It was just large enough to be able to house us beneath the deck and not so grandiose that it would attract attention, it was sublimely average.
"I'm Kasai," I offered as I ran towards it.
"Hale!" He called from behind me.
I moved to untie the knot binding the rope attaching the ship to the shore when my chest burned and the rope went up in flames.
"Well, that works too," I thought cheerily, thinking how convenient this tattoo would be.
"Everyone! Move your asses!"



The gust subsided and the outcome laid sprawled before me. The guards were staggered from the abrupt force and vulnerable to Kei's attack. Kasper managed to open the steel door by his own means, leading into the facade of the building, a facade torn wide open by the Latina's plants. Out into the street it was approaching dusk, limiting the light that passed through the buildings. Shadows cast along the streets, we were easily being captive in the warehouse portion of the city. A tea shop in a warehouse district? And no one ever questioned that?

Two of the group members, now identified as Hale and Kasai, ran down towards the docks and up to one of the stationed boats. A simplistic scaled down houseboat was the best they could accomplish, just what I wanted. Covered in fading dark blue paint, and baring no indicator to having been used recently, the boat did seem discreet enough as to hide our tracks. The lack of flair didn't suit my usual style, but it couldn't be helped in such a situation. Sprinting after them, ignoring all exhaustion and stings of pain, I threw myself over the side of the boat and ducked down underneath. Below deck only a few blankets were scattered around, over the small twin bed, the couch and a table big enough to sit two. Well this was going to have to manage until we could get away from the lunatics.



Posts

: 10


Join date

: 2016-08-03



Kei watched as everyone began to jump onto the boat as the ropes began to burn. He had to hustle and leap onto that boat before he was left behind.
1
2,3
4
5
They were all on now he counted each one because, something in his heart told him to not leave a single soul behind. He gained speed as his feet now meet a smoother surface of a wooden part where the boat was slowly departing from. With one swift moment he jumped onto the boat and began to descend down to the lower portions where the rest of his crew began to go to. As his legs went down each step an uneasy feeling began to take over his body; a sudden feeling of sickness.
He was barely on the boat so he couldn't have been seasick or something but as stop moving he could feel something cold against his skin.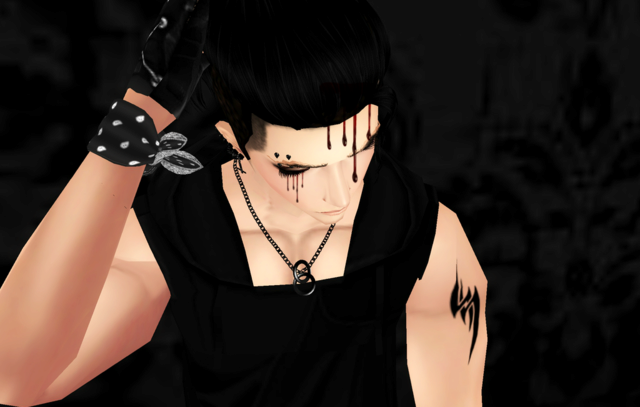 The blood from the men he killed fell from his hair and his skin soaking his face and causing that sickness to come over himself again. He quickly scanned the room and saw a old bucket not too far away. He grabbed it and ran up the stairs grabbing some water from the edge of the boat. With no thought of the kind of water it was Kei began to dump the water onto himself to get the blood off. This unusual feeling caused his heart to race and once the blood was washed from his face and hair the smell began to fill his noise. He contained himself from vomiting again and made his way back down the stairs to where everyone else was. Once he made his way down the stairs he could see that all of them where staring at him.
He thought to himself that he was okay but his skin looked a lot paler then it did when they all first saw each other not to mention Kei was losing blood once again from the injury he sustained to the leg again; the pain from that was being noticed once again. He stumbled his way looking towards a pile of old blankets and sheets. He was feeling so weak, maybe whatever awoke in himself exerted him.
"I..I..."
Kei was trying to speak but pain and exhausting where taking over him.
"I...we...we're...all here now...we can take a breather..."
He began to walk closer and closer as he collapsed down into the sheets.
"Rest...I just need to rest okay...I...call...call ea-....I need to know if their..."
Kei was starting to babble and not make sense to the others as he now laid down as sound began to fade and his eyes began to shut.
"Just tell me...tell me they are okay...he's...I'm tired...so tired...I just need....to...sleep."
Kei began to drift off somewhere...somewhere before all of this began. The life he knew. The life he loved...the people that mattered the most to him. All he wanted to do was escape this hell and be with his closest friends and not among these strangers. But, were they okay or would he ever see them again? All of this thoughts flooded his mind as he began to drift away.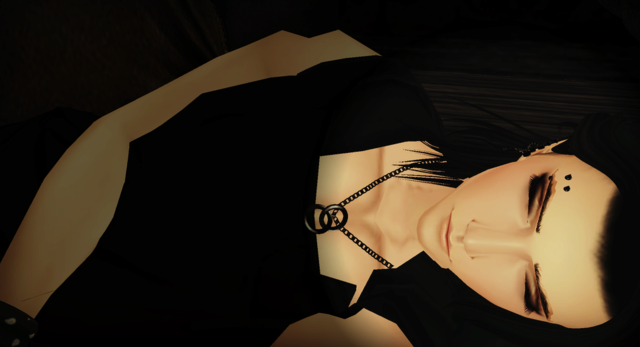 Jayne watched as everyone tried to settle in after what seemed to be a chaotic evening. There were five people among her and everyone seemed to have their own way of trying to deal with what has happened. The one female was able to break them free from all of this, there was a gentlemen who could heal, and a few others she was still confused by including this leader of Craddle Grave. Why were they here, what was the purpose of this. Jayne sat for a moment clasping her hands together; she wanted to pray to the Goddess. She did not care if the others heard here but, she needed this moment even if it was just for a second.
"Mi diosa ,lo que está pasando aquí? Por qué me está pasando esto? Es este mi destino? Tierra de la diosa, por favor, responde a mis oraciones. Confío en ti para siempre y siempre," Jayne prayed.
She kept herself still to see if the Goddess would answer her but, nothing came to her at the moment. She always prayed to the Goddess and sometimes she felt as if the earth would give her a sign. In this moment there was nothing but the sounds of a creeking boat and those around her trying to figure out what was going on. Jayne felt the fear in her heart began to grow and a worried expression now went across her face. She knew she would have to face the other so she tried to keep her composure.
"My...My name is Jayne," she began to say to everyone in the room with her.,"Look...I don't know what's going on as do you all. I...I'm scared this isn't something that happens...I am just a flower shop owner...I've never had something scary like this happening. I probably sound like a mad women to you all right now but, where do we go from here?"
She sat down staring at everyone trying to hold her tears back.
"Whatever we do...I want to keep us alive...I don't want anyone to die."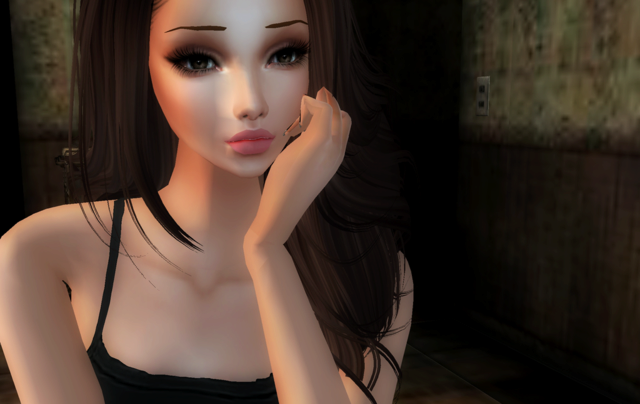 Admin




Posts

: 11


Join date

: 2015-04-14



The others bursted around me and proceeded sprinting down the street towards a vessel tethered to the pier. The unconscious girl (Kasai) incinerated the ropes as the rest of the party proceeded onto the boat. Kei stood at the dock waiting for everyone to get aboard, his eyes followed as the others hopped aboard one by one. I stumbled after them, getting use to my impaired vision, the boat drifting slightly away from the wooden planks. Kei leapt onto the boat, as if they were ready to leave. Did the oaf honestly not recognize the lack of my presence aboard the vessel?!?

Behind me I saw two black SUVs swerving to a screeching halt before the building, two sets of armed assailants swarmed on to the asphalt. If the departing vessel wasn't enough of a reason to pick up the pace, the guns behind me definitely emphasized it. Currents taking the boat out into the body of water, the sound of my steps changing as I finally hit the wooden dock. I was going to have to try and swim after the boat if I couldn't launch myself far enough. Pressing my foot against the edge of the pier, I propelled myself towards the boat, clearly out of reach. I could sense my body falling towards the ocean, still in a running stance. All I required was an additional push to complete the gap but it wasn't something I cou-

Beneath me, the waves of water interrupted their usual flow, instead they created a small wave that pushed my body into the side of the boat. Scrambling onto the deck of the vehicle, the wave inadvertently set us on a coarse further out from the coast. "Why didn't anyone wait for me? I've been through just as much as the rest of you have!" My face was stern and filled with disbelief at their lack of attention.



Posts

: 10


Join date

: 2016-08-03



"OH quit sniveling, you're a grown ass man, do you really need an invitation to get to safety?" Kasai rolled her eyes as the last member of our group literally washed up on board.

I sighed her comment, "I'm Hale," I helped the man get his footing, "Kasai really has zero compassion for people doesn't she..."

I felt a spike of energy from the direction of our attackers and sensed animosity intensify to a knife.

"Get down!" I roared.


Several of the mercenaries produced firearms and unleashed a barrage of steel.

I threw my hands up defensively and waited for the burning sting of bullets.

A muffled ricocheting of bullets erupted in front of me and I looked up to see a crystalline wall of silvery light deflect the attack.

It came from me. I could feel its energy belonged to myself, like a white board I had drawn lesson notes upon.

The wall began to waver and I concentrated, holding my hands out in front of me, seeing that my straying thoughts had weakened the shield.

"Keep that shield up man!" Kasai shouted.

I turned to tell her no shit and saw that she held a miniature star between her two hands.

"Suck on my perfectly aligned tits bitches!" She screamed and hurled the sphere up and over my wall.

The attack detonated in the center of the men and their screams of agony nearly made me vomit as their skin blackened and blistered beneath the force.





Kei couldn't believe he was finally free from prison; he spent 1,095 days away from the people he cared for. It was the hardest three years of his life; all due to the Yakuza being murdered, Kei was sentenced to an isolated wing of the prison. He wasn't really allowed to really interact with others and the only time Kei was allowed on the grounds was two hours during sunrise. On occasion a therapist reports never helped him get out earlier. Kei had perfect behavior too and early release was never an option for him.
It was really tough for Kei so finally being with his band again was pure bliss. His band had become his family since all of his living relatives passed on. Just the smell of sandalwood and sage filled his mind with serenity for the current place he was in. Before his sentence the bad had purchased a new loft in the Upper East Side. The place was very roomy and had two and half floors. Just the grey colored bricks and cobalt stained floors followed throughout each floor and the decor was modern and full of leather furniture, plants, Eastern decor, and stainless steel appliances. Everything in this loft had that Soho vibe but, you could also tell four rockstars lived here. Everything about this place was peace to Kei instead of that jail cell that Kei became accustomed to.
Kei laid out on the couch listening and observing the things that were happening around him. Above him Kei could hear Ian playing the drums just doing random beats to train his arms to different speeds and drumming combinations. East was in the corner of the living room setting up a camera and connecting all those wires to his laptop. East was setting up a live stream for the fan to "welcome Kei back to the real world." He was surprised that East wanted to do this instead of playing the videogames that he was popular in. His land bandmate, Sate was in the kitchen preparing wine and small appetizers for the stream. Kei decided to go check in on him.
"Smells good in here," Kei said taking a snack from the display dish.
"Save the rest or I will cut you," Sate laughed holding the nice he was using.
"Oh Kinky~" Kei shot back.
Sate rolled his eyes at Kei ad went back to pulling food out of the oven. Kei and Sate had an odd relationship; since they dated on and off over the years. They had a dark period of time in their relationship thanks to something Sate and his brother, Sky did but regardless of what happened the two of them kept coming back to each other. It seemed that the two of them were destined to be in eachother's lives; after all Kei would do anything to protect Sate.
"How are you feeling," Sate asked as he faced Kei.
"Needy," Kei mumbled wrapping Sate's arms around his neck.
Sate leaned onto Kei kissing him passionately as to two of them back into the wall of the kitchen.The kisses quickened between the two of them and Sate bit Kei's lip. The bite turned Kei on as he tried to undo Sate's pants.
"Ummm," Ian said walking into the kitchen, "East said he should have everything up in the next 20 minutes or so."
"Just take this to the living room," Sate said between kisses, "We're going to go upstairs for a bit.
Ian laughed as he watched his two bandmates leave the room as quickly as they could. Ian could hear the clothes hitting the floor as what seemed to be a sex session about to take place.
                              ᐂ ᐂ ᐂ ᐂ ᐂ ᐂ ᐂ ᐂ ᐂ ᐂ
About 30 or so minutes passed and both Kei and Sate just fell into each other's arms just happy to be together again. The two of them just stared into eachother's eyes taking in the fact that a jail cell no longer kept them apart.
"Whatever happens," Sate sighed, "I will do all I can to keep you from that place. I do not ever want to lose you again."
"I don't want to either," Kei said sitting up staring at him.
"Are you two done fucking around," East shouted.

"Looks like we should head back down," Sate laughed.
Kei and Sate cleaned themselves up before rejoining their friends downstairs in the living room. Luckily, East had sent out a tweet to make it seem like there was a technical error with the livestream. Both Ian and East laughed when the two finally sat down on the couch. East rolled his eyes at the two and hit a button on his laptop bringing the livestream up and running. The screen now showed the band and the comment box began to fill up with messages and viewers of those who were joining the stream. Just this small interaction with fans made Kei feel alive again. All the dark thoughts that he had about prison began to fade away; he felt like the performer he's always been.
After two and a half hours of fan interaction and games, Kei wanted to play an acoustic version of his favorite song. The guys went and got their instruments and set things up for a short acoustic set. For the first time in three years this apartment would be filled with the sound of Kei's voice once again.
"Always remember...I won't fall…
Always remember...I'm right here,
I won't fade away…
Into the darkness,
Because you are by my side,
You are my darklight~"

As Kei continued to sing the ending chorus of the song the lights began to flicker in the loft. Sate pushed his leg onto Kei as Kei sang the final lines. Kei could see the uneasy look in Sate's eyes and he knew something was wrong; Sate's intuition was never wrong. As they thanked the fans for joining banging sounds came from the front door. The windows and door burst open as men dressed in all black came bursting into the apartment. They charged towards Kei and his bandmates as they attacked the bandmates.
"Get off of them," Kei yelled.
Kei and Sate began to fight off as many of these masked men as they could. Sate mumbled some weird chant under his breath sending three of the men of out of the window. As Sate caused pain to those men one man plunged a switchblade into Sate's waist.
"No," Kei yelled, "Sate!"
As Kei tried to run to Sate, something hit him in the back of his head causing the darkness to consume him. Sight and sound no longer took over Kei's body. The next time he would awake, it would be with the group that was kidnapped with him.
                              ᐂ ᐂ ᐂ ᐂ ᐂ ᐂ ᐂ ᐂ ᐂ ᐂ
As Kei laid unconscious this dark memory replayed in his head causing him to sit up fastly from his sleep. It seemed that replay in his mind sent tears falling down his eyes. He looked to see that everyone else was in the room with him making him realize again that this was not a dream. It seemed while he was asleep an attack on them began to occur.  
"We need to find a way to get shelter," he sighed.
"If we can get to shelter near here or up towards Brooklyn like I said earlier we can get somewhere. I don't know why you are in such a hurry Kei but, we just can't go back to our lives clearly these people are after us," Jayne shot at him.
"No shit," he yelled back.
"So why the rush," she asked.
"Because whatever the fuck is going on here to us nearly killed someone I love okay. I need to make sure they are alive and not dead because of this fucking kidnapping ring we seemed to all be involved in," he cried.
Page 2 of 2 •
1, 2
---
Permissions in this forum:
You
cannot
reply to topics in this forum