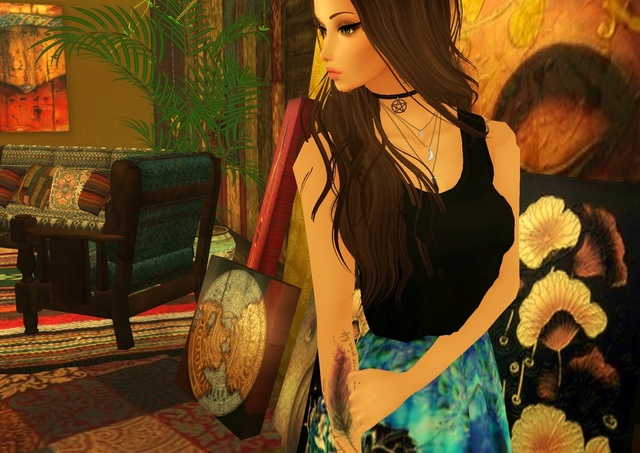 Name: Jayne Gemini
Age: 24
Element: Earth
Occupation: Florist/ Cafe Shop Owner
Orientation: Unknown.
Jayne is a a young woman with a great idea on life as it is. Jayne was never the smartest girl in school but, she always had good ideas and how to meet people. She was always a act first kinda girl and she tried to have solutions for any problems she got herself into. Jayne tends to get used by people she meets thanks to her simple mindset but, once anyone gets to know her she is a great person to be around.
Jayne grew up in a small community in the city and was raised by the residents of her complex. She doesn't know what happened to her parents but, raised by a family friend. She remembers she was told that something traumatic happened to them and in the chaos of it all she too almost lost her life. If it wasn't for the transfusions from the family friend she would have died that day with them. Jayne is forever grateful to those humans of her complex and still lives in the building to this day.
She grew to respect those people and learned  great deal from them. Growing up alongside them, she learned many great mannerisms and ideals about this world. She also learned how to cook and appreciate earthly plants from the family friend who helped raise her. Due to learning these things in her life, she decided she wanted to open up a herbal tea & sweets shop. As time went on working in her cafe many people also like her plant displays she had there. Due to her love of these plants and flowers she opened a small florist shop within the cafe as well.
Anyone who meets Jayne will see that she is a determined woman and willing to share her gifts with the world to her best ability. What will become of Jayne; only time can tell.
Admin




Posts

: 11


Join date

: 2015-04-14



---
Permissions in this forum:
You
cannot
reply to topics in this forum